Top Six Possible Transfers before the Kickoff of the 2021-22 Season
The aftereffect of the COVID-19 pandemic is still rocking many football clubs. According to FIFA, clubs spent US$1.9 billion less in the 2020 transfer window compared to 2019. The 2021 summer transfer window doesn't look like it will be any different.
When the summer transfer window opens, we could see many of the top clubs spend less than expected. Football has always thrived upon the hype of young players. Over the season, we have seen big money transfers like Neymar, Paul Pogba, and Eden Hazard.
Most players try to live up to the standards of their transfer value. Some have performed well while others have not performed up to expectations.
Clubs are watching the performances of potential players in the EURO 2020 and the 2021 Copa America tournaments. The 2021 summer window could see the moves of big-money names. Their names are:
Kylian Mbappe
Potential clubs:
Manchester City

Real Madrid
There is so much hype around the prospects of Kylian Mbappe. This hype is not for nothing. People have claimed that the French International is the future star of football. The 22-year-old has set goalscoring records tumbling since he arrived at Paris Saint-German.
He has also been providing stellar performances for France, as he is doing in the European international tournament. At the moment, Los Blancos and the Citizens have the money to sign this big money star. Mbappe has won everything possible in French football.
The only thing that keeps eluding him is the UEFA champions' league. Will Mbappe stay to become PSG's prime star? Or, will he search for greener pastures to get newer challenges and win the Champions league?
Harry Kane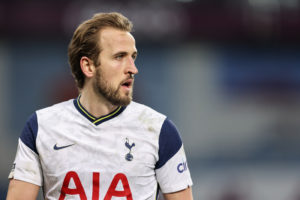 Potential moves:
Manchester City

Real Madrid

Manchester United

Chelsea
Harry Kane is one of the best traditional strikers on the globe. The 28-year-old has scored over 200 goals for Tottenham. He won the 2021 Premier league player of the year at the London awards.
His current deal at Tottenham will end in 2024. The Englishman is open to a move away from Spurs. If any big-money club tries to sign Harry Kane, it is evident that the Englishman will not think twice. 
He has been banging in goals and winning the English golden boot as often as possible.However, the impact of these goals keeps going down the drain because Spurs don't win any silverware. 
Sergio Aguero has left a big void at the heart of Manchester City's attack. Harry Kane is the best piece that can fill this void. Chelsea and Manchester United will also have him on their radar.
Use the best betting sites in India to get precise odds and concise technical analysis of soccer games.
Erling Haaland
Potential moves:
Barcelona

Chelsea

Real Madrid

Manchester City
Erling Haaland is one of the hottest players on the planet. The striker ended the UEFA champions' league season as the highest goal scorer with ten goals. He also finished the season with 41 goals in 41 appearances.
Haaland is joining the likes of Robert Lewandowski, Lionel Messi, Cristiano Ronaldo, and Kylian Mbappe. Borussia Dortmund will try their best to keep the Norway international star. 
The youngster is already a source of interest before the activation of his £68 million release clause next summer. Reports claimed that Dortmund wants over £100 before they can release their star man.
Paul Pogba
Potential clubs:
Pogba's contract with the Red Devils will expire in 2022. The English club knows that they could lose in less than a year without getting value off him. Rumors and discussions have revolved around Paul Pogba in recent weeks.
Paul Pogba's big-money move to Manchester United didn't turn out as most of us expected. The French star man struggled with injuries and warming the bench. 
He has not lived up to the expectations of most soccer fans. Reports are having it that he could have a reunion with Juventus this summer.
He has also been linked with a move to Real Madrid. Real Madrid has always loved to spend money on the best players over the years. Los Blancos's aging midfield will need firepower like Paul Pogba.
Luka Modric and Toni Kroos are already in their mid-30s. PSG also has what it takes to snatch Paul Pogba. It is also sure that Manchester United will do everything in their power to keep him.
Sergio Ramos
Potential clubs:
PSG

Chelsea

Manchester United

Sevilla
It has been confirmed that Sergio Ramos is leaving Real Madrid. Surprisingly, Spain excluded him from their EURO 2020 squad. 
The defender has spent 16 seasons with Los Blancos and has won every major trophy. The 35-year-old's contract will end at the end of June.
The most likely option is that he will move to the French capital as a free agent. His wealth of experience will help PSG, who lost Thiago Silva to Chelsea. 
If Sergio Ramos will move to the premier league, it is more likely that he will favor a move to Manchester United over their city rivals. We all can't imagine the hot-headed defender working with the tactical Pep Guardiola.
Kate Richardson is a seasoned soccer analyst and gambling expert who follows up with the football transfer market. She also provides precise sports betting odds for soccer games. Read more about the author here.
Raphael Varane
Potential moves:
Raphael Varane has played over 300 games for Real Madrid. He secured four Champions League trophies and three La Liga titles. 
Ole Gunnar Solskjaer has claimed that Manchester United has Raphael Varane on their radar. The Frenchman will be able to partner with Harry Maguire at the center-back position. PSG could also have him on their buy list.
Conclusion
The transfer window will be open for about three months. Star players like Sergio Aguero and other youngsters are already moving to new squads.
We could see more potential big-money moves this summer. Once the UEFA Euro 2020 tournament ends, more clubs will be clinching their targets. Some clubs would want to sell stars to balance their financial situation. Others will want to buy those stars. Let's sit back and see the way things will go.