KEY INSIGHTS
Returning Xfinity equipment is essential for avoiding unnecessary fees and ensuring a smooth transition, whether you're ending your service or changing your plan.
Utilizing UPS services for equipment return is recommended for a hassle-free experience, including at-home pickup or nearby drop-offs.
Retaining original packaging and tracking return tracking numbers are crucial steps in avoiding disputes or additional charges.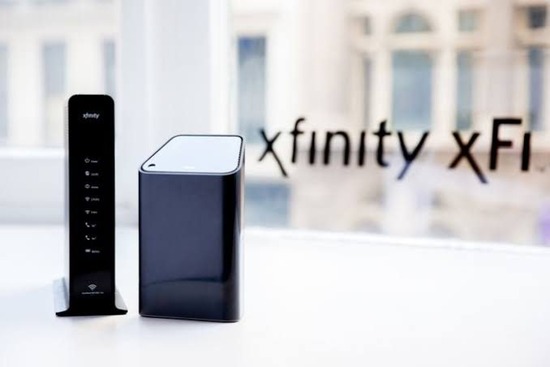 What's the Ideal Scenario Without the Return Xfinity Equipment Issue?
In an ideal scenario, customers can seamlessly end their service, upgrade, or switch their devices without incurring extra costs or facing return issues. They would have clear instructions on how to return the equipment. They could do so without any logistical or technical hitches, ensuring a favorable experience with Xfinity even at the service termination point.
Case Study: When Does the Return Xfinity Equipment Error Happen?
Consider John, a long-time Xfinity user who decided to move to a different state. Due to a lack of clear guidance on how to return the equipment, he delayed the process, resulting in extra charges on his final bill. Without straightforward instructions and a simple return process, John could have avoided the additional costs and hassle during his relocation.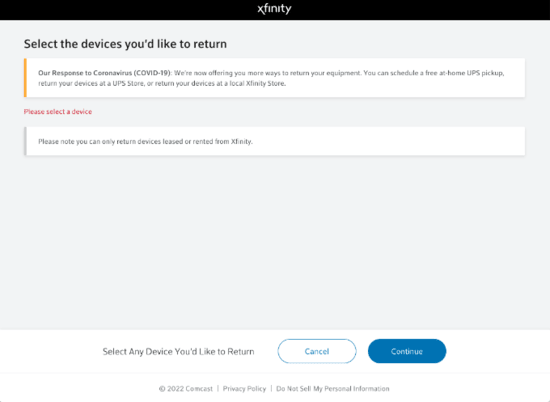 Initial Diagnosis: Have You Tested These Measures?
Before initiating the return process, it's essential to double-check the list of returnable equipment provided by Xfinity. Ensure that you have all the items ready, with no missing components. Additionally, ensure that you have documented the condition of each piece of equipment's condition and tracked your return package properly to prevent any disputes.
The Significance of Rectifying Return Xfinity Equipment
Failing to return Xfinity equipment timely can result in unwanted expenses and even affect your credit score negatively. Moreover, it could disrupt the process of initiating new services or upgrades. Therefore, addressing the equipment return promptly and accurately is crucial for maintaining a good standing with the service provider and avoiding unnecessary headaches.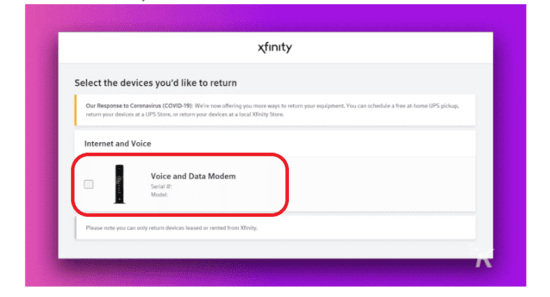 Interactive Guide: Top Strategies to Address Return Xfinity Equipment:
SOLUTION 1: Utilizing UPS Prepaid Shipping
Initiate your return online by logging into your Xfinity account and navigating to the Equipment Return page.
Select the device(s) you wish to return, state your reason for return and proceed to the next step.
Opt for UPS Prepaid Shipping and follow the instructions to print a prepaid UPS shipping label.
Package the equipment securely in its original box or well-cushioned packaging to prevent damage during transit.
Attach the UPS label securely on the outside of the box, ensuring that the barcode is visible.
Retain the top portion of the label, as it serves as your receipt and proof of return.
You can schedule an at-home pickup by calling 800-PICK-UPS or drop off the package at a nearby UPS location.
Keep a close eye on the tracking status of your return package to ensure it reaches Xfinity without any issues.
SOLUTION 2: Visiting an Xfinity Store
Locate the nearest Xfinity store using the Store Locator tool on the Xfinity website.
Package your equipment securely to prevent any damage during transit.
Visit the store, provide your account details and hand over the equipment to the store representative.
Ensure to collect a return receipt containing the list of returned equipment and the return date. This will be your proof of return.

SOLUTION 3: Scheduling a Technician Pickup
Contact Xfinity customer service and request a technician pickup for returning your equipment.
Choose a suitable date and time for the pickup according to your convenience.
Package the equipment securely and hand it to the technician when they arrive.
Obtain a receipt for the returned equipment from the technician as proof of your return.
How to Prevent Return Xfinity Equipment Error in the Future
Staying updated with Xfinity's guidelines regarding equipment return and closely following the instructions can help prevent return errors. Moreover, making a note of the equipment that needs to be returned and initiating the return process promptly upon service termination or upgrade will ensure smooth transitions and avoid additional costs.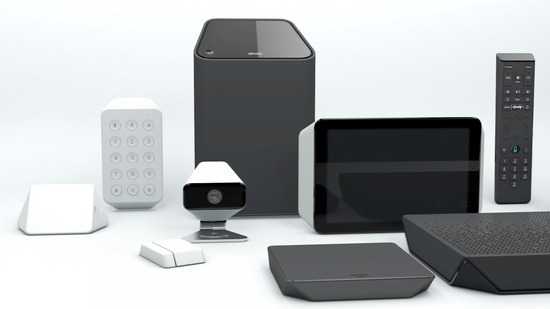 Final Thoughts:
While Xfinity strives to provide efficient services, understanding and following the return procedures can save customers a lot of hassle and extra costs. Prompt return of equipment fosters good relations with the service provider and paves the way for a stress-free experience should you choose to avail of Xfinity services in the future.
Commonly Asked Questions (FAQs) About Return Xfinity Equipment
Q1: What equipment needs to be returned to Xfinity?
All rented equipment, such as modems, routers, cable boxes, and remote controls, must be returned to Xfinity. However, you can keep any purchased equipment or the coaxial cables provided during installation.
Q2: How soon should I return the equipment after service termination?
It's advisable to return the equipment within 10 days of service termination to avoid any additional charges.
Q3: Can I return the equipment to any Xfinity store?
Yes, you can return the equipment to any Xfinity store. Make sure to obtain a return receipt as proof of your return.
Q4: What if I lost or damaged the equipment?
If the equipment is lost or damaged, you might incur charges. Contact Xfinity customer service to understand the costs and the process to resolve the issue.
Q5: Can someone else return the equipment on my behalf?
Yes, someone else can return the equipment on your behalf. Ensure they have the account details and obtain a return receipt for your records.