Any successful digital marketer is best friends with a plethora of web analytics tools. Among these various tools, arguably the most useful are those that display website traffic analysis in granular details. By using these, an SEO marketer can easily determine the feasibility of the different tactics. 
You will have accurate data about the nature of traffic, whether it's organic, through paid campaigns, or direct traffic, or by referrals. Since most of these tools allow the analysis of any website, you can check out competitor websites to interpret how they are faring (and what's lacking with you). The traffic data provided for website visitor monitoring can be of crucial support to convert leads and grow your online business.  Check out this list of top 6 tools for website traffic analysis, in no particular order. 
Ahrefs is regarded as one of the most powerful tools for webmasters to analyze traffic to websites. It is primarily used to mine a diverse category of search traffic-related data for any site. You can get the analytics for both your site and your competitor sites. Ahrefs will provide you with accurate details on the monthly search traffic for a site.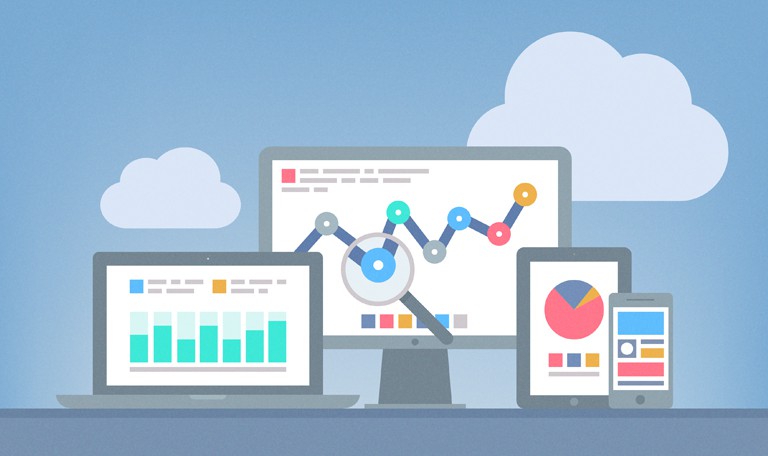 It will also provide a granular breakdown of where the traffic is coming from and the kinds of keywords that are bringing the traffic. It also furnishes backlink information, namely which other sites are linking to your site, how often they are linking, and any fluctuation of this data over time. It is also an excellent keyword research tool, offering a wide variety of options. 
However, it is not a free tool. At the least, you can try a no restrictions free seven-day trial for $7. Once you are convinced, you can subscribe to any of the plans. The minimum plan rate is $99. 
Alexa is a competitive analysis solution assisting businesses to understand their target audience better and adopt marketing strategies based on this analysis. The site checker of Alexa is free to use without signing up. Here are a few key statistics provided by it. 
You can find the Alexa rank of the website, determining its relative popularity. It also offers key metrics such as page views per visitor, bounce rate, and average time on the site. They also provide a geographic breakdown of the website's visitors. 
Find out how the traffic of your website, ranking keywords, and backlinks compare to the competitor's performance. This section also displays the percentage of traffic from each channel for the website and its competitors. It also shows the top referring sites for your website. 
Find out top-ranking keywords. Also, find out which keywords are not ranking for you, but are working for your competitors. 
Traffic Truffle is a fantastic tool to deploy as a part of your digital marketing tactics. It not only identifies the businesses that visit your website but also provides the company contact information for each lead. They will also provide a detailed overview of the pages your visitors prefer. Traffic Truffle notifies you whenever new leads are identified. 
They have a 14-day free trial period leading to three paid plans. The lowest plan starts at $59 per month and is ideal for small or medium-scale websites. They have a $99 plan for busy websites and a custom plan for agencies. These plans also allow webmasters to integrate their email marketing platform with the leads delivered by traffic truffle automatically. 
This marketing solutions suite offers multiple tools, including one for site traffic analysis. They have both free and paid versions. Their full suite consists of 45 digital marketing tools. In the free version, webmasters would be able to overview up to 10 traffic reports per day. The overview tab offers important metrics such as total visits, unique visitors, pages per visit, bounce rate, and average visit duration. Additional traffic reports presented by SEMRush cover a few extra points. 
You can have insights on what are the best-performing pages of the website. One can also see the products and services promoted by the business and the channels utilized for that purpose. 
Check out how competitors gain website visitors and who are the top sites referring them. 
Find out the websites visited by users of the competitor sites to identify their target audience behavior. 
Check out the geographic locations driving a majority of online traffic and analyze how the user participation varies according to locations. 
This traffic intelligence solution is devoted entirely to finding website traffic visitors. The insights are divided into the following sections. 
Traffic overview: It provides a global, country, and category-wise rank of the website. It also provides key engagement stats such as average visit duration, bounce rate, pages per visit, along with the top traffic sources. 
Referrals: Check out which websites are sending the most traffic to your site.
Social: Find out which social channels are directing the most traffic to your site. 
Search: This feature offers an analysis of the top-performing paid and organic keywords. 
Display advertising: It provides a list of publishers and ad networks used by the website for display advertising. 
Audience: Find out more about the audience visiting the website, such as other websites visited by the site's users.
Competitors: They will provide a list of close competitors and similar sites. 

UberSuggest
This is an SEO solution enabling users to perform keyword research, check competitor traffic, and plan their content marketing. They have both free and paid versions, with the free version allowing the analysis of three websites per day. It is extremely user-friendly. You will have to merely type the domain name in the search bar to get complete oversight of traffic. The results will display an overview of the website's traffic. It also shows the total number of organic keywords for which the site ranks as well as the total monthly organic traffic. The paid plan presents a historical view of the traffic data and its keyword ranking data. 
Conclusion 
These tools can be of significant help in offering a behind the scene picture of a website, be it yours or your competitors. Based on this data, you can take positive SEO decisions driven to generate more traffic to your site. Digital marketing managers across the world make prolific use of these tools as you will find out, they are incredibly useful.