Bitcoin Plinko is a game that gives many players that nostalgic feeling of the 1980s show, "The Prize is Right." If you're not familiar with the show, then you'll probably recognize the pachinko vibes that Bitcoin Plinko gives off. That's because this game is an oversimplified version of the Japanese Pachinko game.
This is the perfect online casino game for most newbies, as it doesn't have a steep learning curve. However, many crypto bettors are unaware of this game, and the benefits that come with playing it on a crypto-staking site. Nonetheless, this article will remedy that, as it'll tell you all you need to know about crypto Plinko.
What is Bitcoin Plinko
Since crypto Plinko is based on pachinko, the rules of the game are somewhat similar. Players just need to make a ball roll down a triangular hill of pegs or other objects. The ball will bounce on hitting any of these objects until it stops in a slot at the bottom.
Each of the slots at the bottom has its own price tag. So, the player's winnings are dependent on whatever slot the ball stops at. 
Regular pachinko is a game of chance where players leave their fate up to luck. Bitcoin Plinko still retains this concept; that's why it uses Random Number Generators (RNG) instead. Unlike pachinko, which requires you to visit a casino, crypto Plinko can be played from the comfort of your home.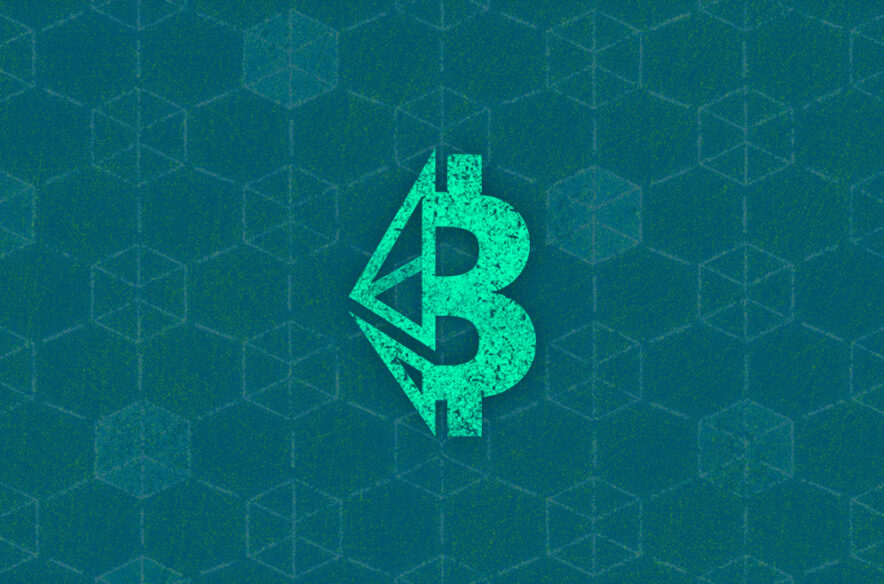 What Are Bitcoin Plinko's Benefits?
Playing crypto Plinko on a crypto betting platform comes with all sorts of benefits. These advantages are outlined below.
Deposits and Withdrawals Are Processed Quickly
Cryptocurrency staking sites use blockchain technology to conduct their transactions. This gives them the advantage of faster withdrawal and deposit times. Since crypto Plinko is a game that you play on a cryptocurrency betting platform; it comes with this defining feature.
High Returns
Playing crypto Plinko means that you're placing wagers using cryptocurrency. Compared to fiat currency, cryptocurrency offers more value, and this is seen when you win using digital coins. So, your winnings using cryptocurrency are much higher than when you use fiat currencies.
House Edge is Low
Crypto Plinko comes with a house edge of 1%, which is much smaller than the 3% of conventional betting sites. So, when you play at crypto staking websites, you enjoy a lower house edge, which equates to more chances of winning.
Provably Fair Odds
Cheating isn't an issue in this game of chance. Since crypto Plinko uses blockchain technology, even the casino itself can't interfere with the games. If customers want to verify the authenticity of the casino games, they can easily do so, as blockchain transactions are transparent.
How to Play Bitcoin Plinko
Many bettors enjoy Bitcoin Plinko because it doesn't require any complex instructions or rules. You can use this guide to start playing this game.
Select a trustworthy crypto casino and open an account with them. The process for selecting the best casinos for playing

Bitcoin

Plinko will be discussed below.

Log into your newly created casino account and fund the account. To do this, you just need to click on the "cashier" or "banking" tab. 

Search for "Bitcoin Plinko" using the casino's search tab. When you find it, click on the "Bitcoin Plinko" icon to launch the game. 

Select the wager and the risk level that you want before starting the game. Bitcoin Plinko offers three risk levels: low risk, medium risk, and high risk. 
Each risk level, from the lowest to the highest, increases the difficulty of winning the game. However, the high-risk level offers the game's highest multipliers. On the other hand, the low-risk level offers the lowest multipliers and as such, the lowest payouts. Where the ball lands determine your winnings, and the farther it is from the center, the higher the winnings.
After placing your wagers and selecting the risk level, you can click on the "Start" button. You can also automate your bets if you wish to have the game play out on its own. 
Automating the bets also allows players to play with balls of different colours. This also allows players to set different bets and different risk levels for each ball.
How to Choose the Best Bitcoin Plinko Casino
The first step to an exciting crypto Plinko gaming experience lies in your choice of a crypto casino. You can choose the best Bitcoin Plinko casinos around by following the guide below.
Go For End-To-End Casinos
End-to-end crypto casinos are betting platforms that allow players to place wagers using cryptocurrency. Choosing such sites will allow you to place your wager in BTC and enjoy winnings in BTC. 
Bonuses
The bonuses offered by all Bitcoin Plinko websites are not the same; some are far better than others. So, you should look at the bonuses provided by a Bitcoin Plinko site before choosing one. Ensure that their bonuses also come with fair terms and conditions.
Pristine Reputation
A Bitcoin Plinko betting platform needs to have a good online reputation. You shouldn't conduct a simple Google search on the casino and discover that there are only bad reviews about the site. A good reputation indicates that other gamblers have had positive experiences with the site.
Good Customer Service
Before you decide on a Bitcoin Plinko platform, ensure that it offers numerous customer support channels. Aside from this, ensure that their customer support is reliable. This will allow you to know if the casino cares for its players.
Strategies for Playing Bitcoin Plinko
Bitcoin Plinko is a straightforward game, so the tips for winning this game are also simple.
Never chase losses, as this could lead to you losing more.

Try the free version of the game to get a feel for how the game works.

Start the game with smaller wagers, especially if you're a new player, as this can minimise your losses.
Conclusion
Bitcoin Plinko is an intriguing non-mainstream game that many gamblers are unaware of. It comes with simple rules and requires no learning curve. It's ideal for bettors who prefer something between casual and intense betting.