Tech developments have affected every industry, and the iGaming industry is not an exception. In fact, thanks to these advancements, online casinos have blossomed over the past decade, and nowadays, countless players are placing their bets on these platforms. Unfortunately, cybersecurity threats have been around for as long as we can remember. Ensuring your security while playing online games should be your top priority. While this may sound tricky, there are several easy steps you can take to maximize your security and protect your identity. 
Take advantage of multi-factor authentication.
Multi-factor authentication is one of the best ways you can protect your account from others. Simply put, when you log into your account, you will have multiple steps to complete before you can access your profile. Usually, this second step involves entering a certain one-time code which you will receive via your phone or your email. This type of authentication will make you less vulnerable to hacking. Even if the hacker manages to crack your password, they will still need your phone to log into your account. In case of any data breach, this step will provide an extra layer of protection.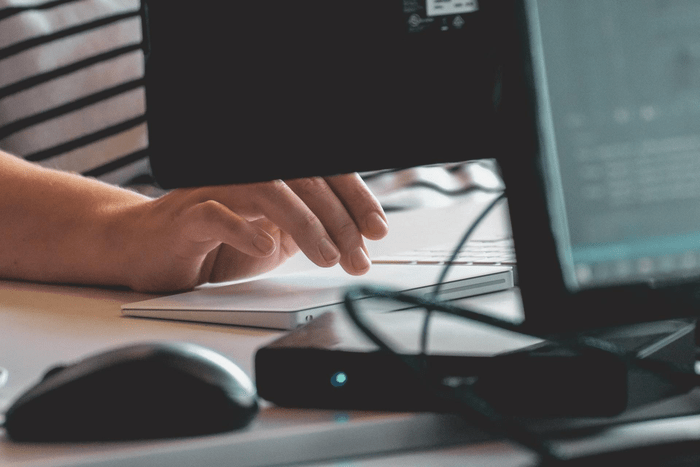 Use only strong passwords.
Speaking of passwords, make sure to come up with a different one every time you are creating a new profile. Using the same password for all of your accounts is a huge no-no. Instead, choose a different and strong password for every account you open. Avoid passwords that include your name or your date of birth, as these can be easily cracked. If remembering all those passwords is a problem for you, write them down somewhere. A strong password, along with a two-step authentication, is a great strategy to ensure the safety of your profile. Remember, you can add as many numbers and letters to your password as you want. If you wish, you can always opt for randomly generated passwords that are hard to crack.
Choose reputable casino sites.
When you wish to create a profile on a casino site, you need to provide certain information, such as your name and payment details. You surely don't want that info to land in the wrong hands, so make sure you choose a reputable and safe casino. Start by checking whether the online casino possesses a valid license. Also, be sure to read online reviews other players have written and see whether they recommend the site. You can also check out websites where top-rated, reputable casinos have been listed. For instance, if you are looking for a live casino with real dealers, just click here and see which ones will meet your expectations. Signing up for a scam online casino can result in a disaster, so be careful and only gamble on sites that have been checked.
Remain anonymous 
Hackers should not obtain your personal info, so do not share your identity with anyone. When you are playing online casino games, do not use your real name or upload your photo. Many online casinos offer chat windows where you can communicate with other players. When talking to them, avoid sharing any personal information.  Furthermore, do not use a website that does not use the latest SSL encryption tech since it is not protected from hacker attacks.
When you are opening an account on a gambling platform, be sure to take all the possible steps to protect your data. To avoid becoming a victim of identity theft, make sure you choose a legitimate casino. A reputable business does not want your personal information to be compromised in any way, and it will take the necessary steps to keep the online casino safe from hacker attacks. Otherwise, its reputation will be ruined, and its clients have gone in a second.  
Choose safe payment options.
When searching for a safe online casino, be sure to pay attention to payment options. Look for a casino that offers simple transactions. Reputable casinos always offer secure deposit and withdrawal options, such as credit cards, cryptocurrencies, bank transfers, e-wallets, and other payment methods. If you have a preferred payment method, make sure that it is accepted before you start playing.
Even if the site uses the latest SSL encryption tech and is fully authorized, you should carefully choose your deposit and withdrawal methods. Maybe various options are available, but not all of them are equally secure.
Keep your location hidden.
Hackers can easily access your information if you are using public Wi-Fi to connect to the Internet and play casino games. These networks do not use complex security protocols or measures, so your banking information can be stolen in a second. To keep your information safe, you can use a VPN. This way, your device's IP address can be changed, and hackers won't be able to determine where you are exactly. Furthermore, your identity won't be easily discovered, and it will take a while for someone to actually hack into your computer. 
Check out available customer support.
When everything is running smoothly, it is easy to forget about customer support. However, the existence of good customer support is a must and a great sign that you are gambling on a trustworthy platform. People who work at online casinos are trained to assist you with difficulties, and knowing that someone has your back in case things go south can be a godsend. A reputable online casino will have a customer support team at your service 24/7. Most sites allow you to get in touch with customer support in a variety of ways, such as via live chat, phone, or email.
Playing online casino games can be a lot of fun, but if you are not careful, it can also give you a headache. Unfortunately, there are plenty of scam casinos out there designed to steal your money or identity, and you need to do everything in your power to keep your information safe. By following these tips, you will be able to have a positive gambling experience and avoid common pitfalls in online gambling.