The leather (or faux leather) sectional has long been the go-to piece of living room furniture to be used in an entertainment den or rec room. But today's sectionals have become so advanced that they are even more necessary for the perfect movie viewing or video game playing area. You have a multitude of affordable options and features available for your recreation room or family room, you simply need to look at the latest sectionals.
Here are some features to look for in the most versatile and durable sectionals for your rec room.
Modular sectionals
Sectionals have always been able to come apart into at least two pieces so that they can be moved, but the pieces are not meant to work as stand-alone seating. It is unsafe to use those sectionals without them being firmly reattached as directed by the manufacturer. Most people with sectionals have them delivered and assembled by a professional, whether buying new or moving to a new home.
But today's sectionals are designed to be arranged in any configuration you wish by making each seat a separate cube that can be placed among other pieces interchangeably. You can create a U shape for a movie night or an O shape for conversation and board games. The possibilities are endless.
Hidden storage
Another trend for today's sectionals is hidden storage. People are finally getting smart about making furniture pull double duty, and one of the way that is being incorporated into furniture designs is in creating lots of opportunities for storage. You can get storage ottomans that match your new sectional, or you can get a sectional that has storage built into the chaise lounge. 
Reversible upholstery sectionals
When you buy a sectional it is definitely an investment, and you want to get the most out of it as long as possible. But do you really want your rec room décor to remain unchanged for the 7 to 15 years that your sectional will last? Of course not. And that's where reversible upholstery comes into play.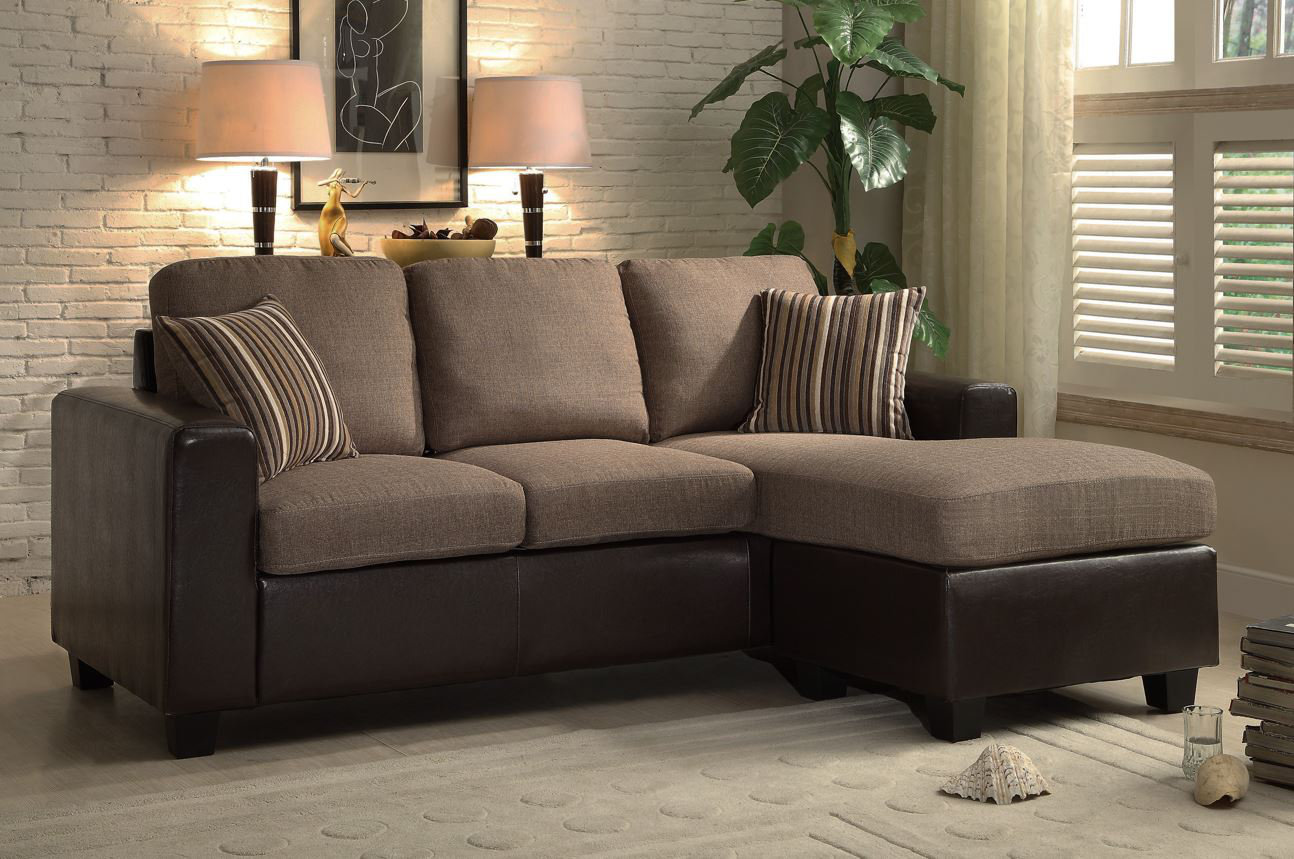 Reversible upholstery can be completely removed from the cushions and machine washed, as well as being able to turn the upholstery inside out and use the other side as needed. You can even get or make additional seat covers so that you can change out the look fairly often. This gives you the most versatility for themed parties or gatherings, as well as to change your décor when you're ready.
Reversible upholstery isn't out of reach either. You can view prices and save hundreds on reversible sectionals online.
Consoles with charging stations
Remember the original sectionals that came with flip-down consoles for drink holders and remote storage? Those options are still available with modular sectionals, but today they are much more advanced. Today's sectional consoles also offer charging stations with at least two or three USB ports for charging your most used smart devices. Those sectionals usually come with a standard UL-listed power cord.