Business websites are crucial for any type of modern business. However, there are so many different business websites out there, and not all do what they're supposed to. Contractors have traditionally looked for work by learning about the industry, networking, researching their markets, sharing resumes, and giving out contact information.
With a modern website, you can quickly contact potential customers and turn leads into paying customers. If you want your website to do this, you must invest in proper design. 
Here's what professionals focusing on website design for contractors have to say about it: "It's all about grabbing a potential client's attention right off the bat. You want your site to showcase your work and show that you are a true professional in the first couple of seconds and get people to contact you within a couple of minutes."    
In other words, you want to create an online presence that will provide a fantastic user experience and engage visitors. Here are some of the key elements your site should have.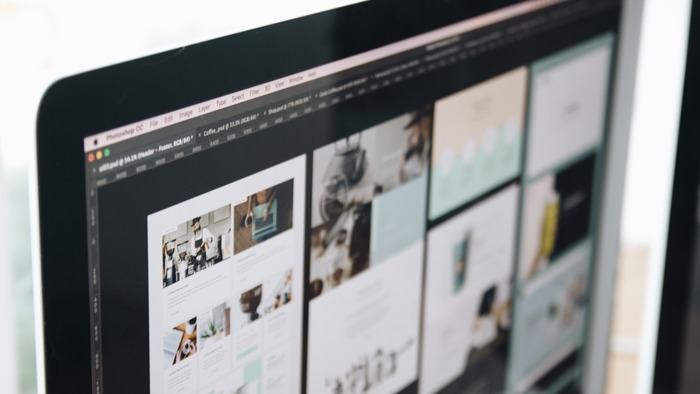 Optimized speed performance 
If your site is slow, you won't get any results. You need to optimize your whole site for optimal performance so potential customers can quickly get to the content they want. For example, you should optimize all the images to offer the right size, quality, and speed. 
Designers can also offer services like minification, caching, code cleaning, CDN services, and better web hosting services to improve your site's speed. 
Add additional white space. 
Modern internet users are overwhelmed by the information they process every day. That's why minimalistic websites have become really popular. Website navigation is crucial in providing a great experience, and if people can't find your products or services, they won't convert into customers. 
You should balance all the videos, text, and links on one page with a similar amount of white space. That allows people to focus and see information clearly while on your site. 
Offer real testimonials 
Even though you're trying to get along with the times and move contracting work into the digital world, you should still honor some traditional norms. In the past, people have always looked for contractors by talking to their friends and family and asking for a referral. 
Word of mouth is a standard marketing method for contractors. This culture continues today, and you must enable this kind of social proof in the digital environment. Add a testimonial page with your previous customers and share their thoughts. Also, include their contact information so people can ask them additional questions if needed. 
Add feature videos 
Feature videos appear at the top of the homepage, highlighting your strongest use cases. In other words, they show how you do your work and what your core services are. They are short but deliver a strong message instantly. 
A good feature video should show a speed-up version of your process and the results of your work. It gives potential customers a clear understanding of what to expect from your contracting services. 
Adopt a card design 
With the rise of social media and similar visual platforms, individuals have become used to using cards. A card design distributes information clearly through quality visuals while leaving a lot of empty space so that customers can navigate and consume bite-sized content without feeling overwhelmed. 
Both B2B and B2C contracts can use this design to their advantage as they can deliver digestible content quickly. Display multiple services you offer side-by-side and let people compare different work methods. 
Add hamburger menus 
Websites usually need large menus with many available options. It's an excellent advantage as it lets customers choose the precise service they want. However, this clutters the whole screen and can overwhelm most visitors. 
That's where the hamburger menus come into play. It's a condensed menu version that offers intuitiveness while saving space. It makes the menu much more transparent and increases the chances of people finding the information they want. 
Include semi-flat designs 
The flat design includes all elements that don't create a three-dimensional perception. Flat design is easier to understand but requires fewer resources, making your website load faster. But the problem with a flat design is that it can look lifeless and empty. 
That's where semi-flat design comes into play. A good example is the Uber website which offers flat design elements decorated with additional dimensions and subtle shadows. 
Conclusion 
These are just some essential web design elements every contractor's website should have. However, keep in mind that the digital environment is constantly changing. People's needs and expectations are changing as well. 
You can't expect to make a single investment in your website and forget about it altogether. Be ready to make additional improvements in the future when needed.