The answer to that question is not so simple and depends on your gaming pleasure. 
Games are one of the most popular genre of apps downloaded on mobile phones today. They're an entertaining option when you need to kill time or are simply bored. Improvements in technology and graphics have made gaming applications even better. You can step up to the poker table or slot machine at a Vegas casino online, choose your superstar in a multiplayer Battle Royale, challenge your friends to tricky puzzles or test your virtual athletic ability. There are gaming app options out there for all different types of gamers – from the die-hard fans to occasional players.
For your convenience, we've reviewed THE most popular games available for download right now on your mobile phone.  Here are the top 15 gaming apps available for download on Apple and Android devices today: 
1. PUBG Mobile
The PLAYERUNKNOWN'S BATTLEGROUNDS is a battle royale game exclusively designed and optimized for mobile devices. In the game, players parachute onto an island and must find weapons used to defeat other players and protect themselves from getting killed. This competitive game is challenging, fun, and addictive.
2. Clash of Clans 
In Clash of Clans, players worldwide can build a village, raise a clan and compete in epic clan wars. The gaming app is celebrating its seven-year anniversary with a major update that is set to be released at the beginning of August.
3. Subway Surfers
This racing game challenges players to dash and dodge trains while helping characters Jake, Tricky and Fresh escape from the grouchy inspector and his dog. Run for hours on this endless runner game to achieve high scores all while enjoying its fantastic graphics and design.
4. Minecraft
Minecraft is a sandbox video game that allows you to build everything imaginable from the simplest of buildings to the most majestic castles. Let your creativity guide you as you build, explore and survive either on your own or with your friends.
5. OnPipe
Do you ever get a desire to destroy something? OnPipe is a highly addictive game that gives you the satisfaction of slicing various items into bits. This fascinating and destructive colorful game is a great way to kill time. 
6. Pokémon Go
Pokémon Go is an augmented reality game developed for mobile. Based on the popular Pokémon franchise, the game allows you to discover and catch Pokémon in the real world. App creators claim that the app has been downloaded over 1 billion times since its release.
7. Candy Crush Saga
This delicious and colorful puzzle game has dazzled players with its addictive design since its release. Swap and match candies to create combos and trigger a cascade of sweet treats. The sticky puzzles require quick thinking and smart moves to master each level.
8. Geometry Dash
Geometry Dash is a fast-paced video game where you jump and fly through challenging and sometimes dangerous passages avoiding the many obstacles along the way. With multiple levels, this game will keep you busy for hours. Unlock additional achievements and rewards all while honing your gaming skills. 
9. Angry Birds 2
This classic mobile game, where you slingshot angry birds at bad piggies, has remained true to its original form but it has added better graphics, more challenging levels, daily challenges, and multi-player competitions making it even more addictive and entertaining. 
10. Zynga Poker
Enjoy the excitement of a Vegas casino online with Zynga Poker. Hit the poker tables and join poker players around the world in live tournaments. Play Texas Holdem while competing against other players in one the most authentic and most popular free poker game apps for mobile.
11. Robolox
In Robolox, you are free to create and build anything you can imagine in this ultimate virtual universe. This game brings together a global universe of gamers who have created a diverse set of games within the Robolox world. You can go on an epic role-playing adventure, compete in an action game, or just hang out with friends – there are hundreds of options all inside one app. 
12. Jelly Shift
In this unique puzzle game, you shift the jelly up and down to change its shape so that it can fit through a maze of obstacles. You must be quick and precise to successfully navigate the jelly through the course to beat the clock and level up.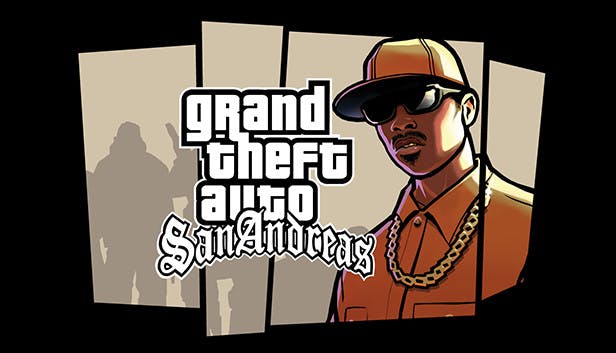 13. Grand Theft Auto San Andreas 
Set in the early 1990s, follow an ex-con trying to reunite his old gang, battle corrupt cops and solve his mother's murder in this mobile game app based on the popular video game. 
14. Doom
This mobile game app is a 25th anniversary re-release of the original 1993 classic video game full of action-packed demon slaying. Relive the rush of the game that revolutionized action video games with the introduction of the first-person shooter experience.
15. Sonic Dash
Sonic Dash is an example of another classic video game optimized for mobile play. Become Sonic the Hedgehog and dash, jump and spin your way down breathtaking raceways collecting rings and avoiding the many obstacles in your path.