With warehouse management, it is critical to constantly evaluate and adopt crucial technologies in order to remain competitive and improve profitability. These days, warehouse managers have a number of different technologies available to choose from to help them streamline operations, improve efficiency, and reduce costs. They need to ensure that products, materials, and goods flow easily to optimize their warehouse operations by using warehouse technologies. So what are some of the newest technologies that are currently being used by warehouse management?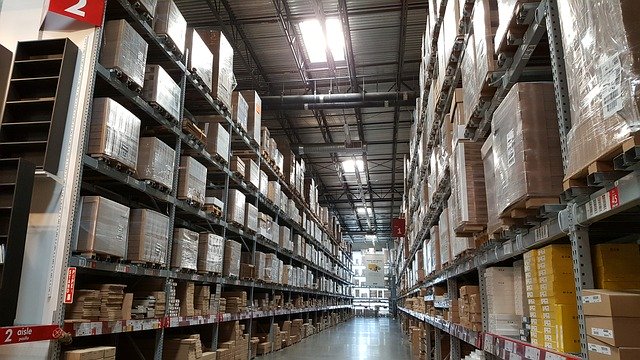 Machine-to-Machine Technology
M2M, or machine-to-machine technology, over the past few years, has evolved greatly into systems that are much more sophisticated that help with monitoring and streamlining all of the automation components of warehouse operations.  The newest M2M system, when integrated with a warehouse management system (WMS) is making it easier to control all of the equipment inside the warehouse that is critical for the order fulfillment process. 
The technology helps with collecting and trading information that gives warehouse managers actionable information that may be used to expedite decisions and verify operational procedures.
Order Fulfillment Optimization Technology
Each warehouse should consider using the most recent order fulfillment technology. Various warehouse technology solutions can be used to help boost accuracy and maximize the productivity of order picking. There are two major solutions: Put-by-Light and Pick-by-Light. Those technologies help with automating warehouse processes and provide a lower cost and more efficient solution compared to manual picking techniques. 
Pick-to-Light Systems
Specific light displays are used by the systems for directing warehouse operators to where products are located. For operators, they make it much easier to know which products to pick as well as how many. They are highly flexible systems and the technology offers the ability to plan, analyze and control volumes of the orders that are picked.
Pick-to-Light System Benefits:
Real-time order or product sorting
Increased picking productivity 
Put-to-Light Systems
These systems help to direct operators on where and how to allocate products for orders in a warehouse. These are highly efficient systems for choosing from bulk stock. This technology is perfect for retail warehouses for general merchandise, groceries, convenience foods, personal care items, sporting goods, and apparel.
Put-to-Light System Benefits:
Less floor space is required
Ideal for consistent but smaller daily orders
High-speed order sorting capabilities 
As new warehouse technologies continue to evolve, there are also Put/Pick-to-Light systems that are being custom-designed as well to combine smart intelligence that is necessary for running diverse and changing workflows with complete transparency and the durability that is necessary for operating in various warehouse environments. This results in technology that can be depended on to meet all of your distribution requirements. 
Warehouse Robotics Technology
One of the most highly sought after warehouse management technologies is new robotics technology. Leading-edge manufacturing companies are partnering with warehouse management system providers to create smart robots and customized software that help with managing the sorting, storage, and movement of warehouse inventory. 
Making an investment in warehouse robotics technology can be highly beneficial. With a large number of products to navigate, increasing order volumes, faster shipping requirements, and highly customized order packing, robotics solutions can help you respond effectively to volume growth and get more tasks done at a lower cost and uses less labor.  
Warehouse Robotic Benefits:
Reduced labor and operational costs 
Reduced safety incidents
Increased demand for higher flexibility and performance levels in warehouse robotics has stimulated innovative product developments and for mobile warehouse robotics to be adopted early. Warehouse managers should select the robotics technology that suits your needs the best. 
Voice Tasking Technology
Spoken commands are used by hands-free technology for picking, placing, replenishing, and shipping, and warehouse receiving functions. The technology is similar to RF technology and also a flexible order fulfillment option. 
Voice Tasking Technology Benefits:
Real-time communications and data analysis
Less operator training is required
Increased picking accuracy
Improved picking productivity 
Labor Management Systems 
In order to effectively control and manage warehouse operational costs, warehouse managers need to make investments in labor-management technologies. It can appear to be challenging to measure productivity, however, when labor-management systems are invested in it helps to eliminate the guesswork in this crucial measurement. You can easily reduce labor costs when integrated with a warehouse management system. 
Training is another critical component of warehouse management. One of the innovative technologies to consider using is a learning management system in order to regularly train warehouse operators. The training systems are designed so they are easy to use and to create training structures and materials to meet your requirements. 
Warehouse Management Technology's Future 
With more advanced technology being introduced for the logistics and warehousing sectors, warehouse firms and managers need to stay updated on the most recent innovations. Future technologies like using drones, Electronic DataExchange, and Pick-by-Vision will become mainstream within the industry soon. Implementing the right technologies are key to the smooth operations of supply chains and warehouses.