Key Insights
Changing browser language settings can often resolve the issue of unexpected language switches on Amazon.
Ensuring that your billing and shipping details in Amazon match your current location is pivotal.
Applying a few quick fixes can save users unnecessary hassle.
If in a hurry, certain tools can provide an immediate solution, but for a thorough understanding, continue reading.
What's the Ideal Scenario Without the 'Why Is My Amazon in Spanish' Issue?
Optimally, Amazon's interface should automatically detect and match the language preferences set by the user or be in line with the regional settings of the user's device.
Case Study: When Does the 'Why Is My Amazon in Spanish' Error Happen?
Many users notice this anomaly after international travel. VPN services, which can mask or change a user's IP address, can also lead to such issues, making Amazon assume a different regional preference for the user.
Initial Diagnosis: Have You Tested These Measures?
It's always wise to start with the basics. Restarting your device can sometimes rectify minor glitches. Moreover, ensuring that your internet connection isn't intermittent can also avoid such complications.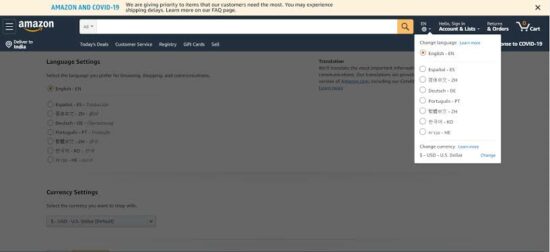 The Significance of Rectifying 'Why Is My Amazon in Spanish'
It's crucial to address this issue. Incorrect language settings can lead to potential misinterpretations, especially during order placements, leading to incorrect items being ordered or billing inconsistencies.
Interactive Guide: 7 Functional Strategies to Address 'Why Is My Amazon in Spanish'
Solution 1: Check Browser Language Settings
Navigate to your browser settings.
Find the 'Language' or 'Language Preferences' section.
Ensure English (or your desired language) is set as the primary language.

Solution 2: Update Amazon Account Settings
Firstly, log into your Amazon account.
Navigate to 'Account Settings.'
Proceed to 'Country & Language' and adjust the settings as per your preference.
Solution 3: Clear Browser Cookies and Cache
Stored cookies might retain old language settings. Clearing them could help refresh the language settings on Amazon.
Solution 4: Check Device Language Settings
If you're using an app, ensure your device's language settings align with your preferred language.
Solution 5: Disable VPN or Change Location
If you're using a VPN, disable it to see if the issue persists. If necessary, change the VPN location to your desired region.
Solution 6: Reinstall the Amazon App
If you're encountering this on the mobile app, try reinstalling it to reset the language settings.
Solution 7: Contact Support
If none of the above solutions work, reaching out to Amazon Support might be your best option. Have details about your account and issue on hand to expedite the resolution process.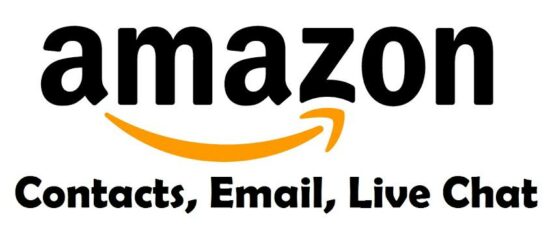 How to Prevent 'Why Is My Amazon in Spanish' Error in the Future
Consider investing in a reputable VPN service. This ensures a consistent location setting, minimizing potential language discrepancies. Also, regular checks of account settings can preempt such issues.
Final Thoughts
Language settings might seem trivial, but when they go awry, they can lead to significant user inconvenience. With the right tools and strategies, users can enjoy a seamless Amazon experience in their language of choice.
Commonly Asked Questions (FAQs) About 'Why Is My Amazon in Spanish'
Why is my Amazon showing in a different language?
Multiple factors, including browser settings, device settings, account preferences, or VPN usage, can lead to such anomalies.
Will changing the language settings affect my existing orders?
No, changing language settings won't affect your existing orders. It only alters the user interface language.
Can I set multiple language preferences?
While you can have multiple languages listed in your browser or device settings, Amazon will typically default to the primary language set.
Does Amazon offer support in multiple languages?
Yes, Amazon provides customer support in several languages, ensuring a global reach and assistance.
Why does my language keep reverting back on Amazon?
Reoccurring language issues might be due to cookies retaining old settings or a VPN auto-switching locations. Regularly checking and updating settings can help.