Even in 2021, email is a popular marketing tactic in the book of digital marketers. Marketing experts are still using it as a salient tool to help businesses engage existing customers and convert a prospect into paying lead. Although it's one of the oldest marketing methods, it works efficiently regardless of industry, and if done methodically, it can offer a great Return on investment.
As email is still the most effective marketing tool, reports suggest that it can give you $44 in revenue for every $1 you spend. In other words, its return on investment can be 4,400%, and it's massive. Doesn't it?
However, the success of an email strategy or campaign relies heavily on how well you execute it. By selecting the right audience and preferences, you can achieve the desired results. However, if used inefficiently, it can backfire and can only be a waste of money and time.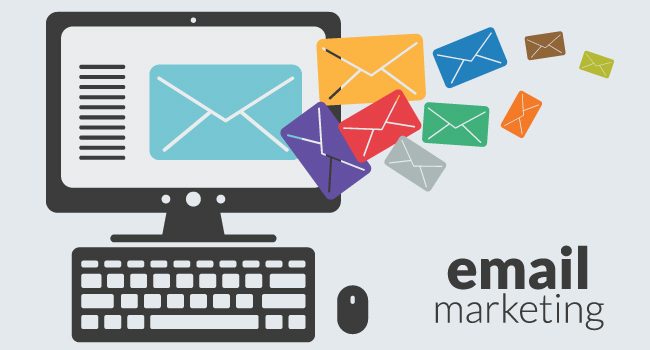 Since email marketing can be a hit or miss depending on execution, quality email list, lead, and other factors are authoritative to reap the maximum conversion rate.  As building a successful email strategy is essential to efficiently engage with the target audience, build relationships with customers, and increase overall conversion, here are some best marketing ideas that you adopt.
Following these creative marketing ideas can heighten your conversion rate and increase the engagement to meet your conversion goal. Let's get straight into it.
 Start a functional Blog
Having a conversion-focused blog is the first step toward building your business's credibility and increasing conversion rate. A blog is your professional face to the internet that lets your customer know that you are serious about your business.
A professional design website is a key to online success. By optimizing content for conversion, it can have a massive impact on a business of any kind. Moreover, apart from fulfilling your business goal by driving more traffic, a functional blog makes things easier for a prospect to get in touch and buy stuff.
It may seem like it doesn't have anything to do with the conversion, but think twice about it: If you don't have a blog from where the prospect can gather information about you, you are likely to lose a customer before they even start getting to know.
In short, having a blog that loads faster, has an attractive design, and is easy to navigate is crucial to attract potential customers and heighten your conversion rate.
Transform Your Emails to High-Converting Tools
As marketing is evolving with time, it has become easier than ever to transform your email into a high conversion tool. There are plenty of email marketing tools present in the market that do wonders to create, test, optimize and automate your email campaign.  Moreover, the tools such as email finder and email tester can help you with lead generation, segmentation, and personalization.
Regardless of the size or industry, these tools can integrate with your business and enable you to automatically pull in key data that will power automated, personalize email campaigns.
However, to choose a perfect marketing tool, make sure it has a set of features that can help your business grow. Too often, the business makes mistakes and ends up spending on features that are of no use. But, once you have the right tool, you are all set to flourish and heighten your conversion rate without putting much effort into it.
Optimize Your Product Pages
Good product pages always result in a higher conversion rate and bring more sales. Moreover, they lead to good reviews, happy customers, and profitable stores. Therefore, if you are looking to heighten your conversion rate, optimizing your product pages can prove fruitful.
If you are doing your best to bring the prospect to your store, but not getting enough of those visitors to add things to their cart, all the efforts are in vain.
To encourage the visitors to perform certain actions and add products to their cart, you must emphasize creating a good product page. A good product page usually gives the customer enough information to help them buy the product and convinces them the product will add value to their life.
Marketing experts think that the salient purpose of your product page should be to build customer confidence. It should provide all the necessary information, which is essential for a purchasing decision, and make the purchasing process as simple as possible.
However, you might think that it is easier said than done. So how should you optimize your product page to heighten your conversion page?
Product page optimization is a combination of different things, and if these things are done rightly, you are all set to leveling up your product game.
A clear call to action
A clear call to action is the most critical component of the product page. However,  do not try to make things complicated as a direct "Submit order" or "Add to Cart" will do the job.
Product images
Great product images can help you convey product information quickly and easily. As good photography builds credibility and expectations, add high-quality images, and see how your conversation boosts.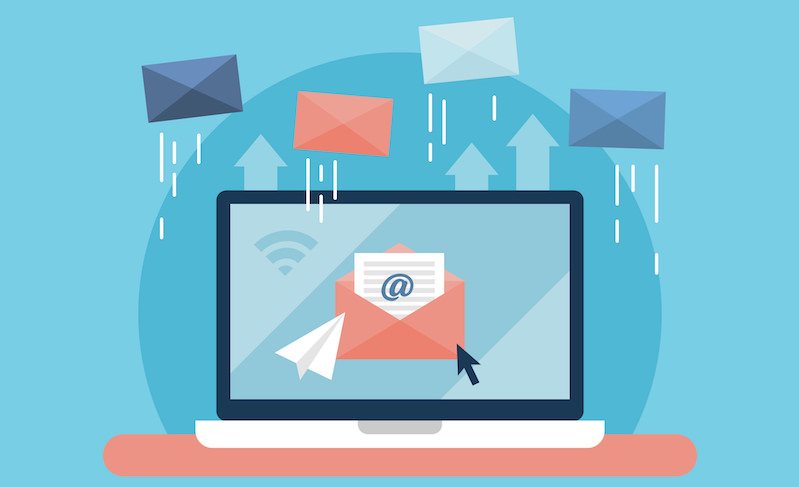 Page Design
Page design is what usually speaks to the customer on your behalf. It is the visual language that impacts your conversion greatly. To optimize your product page, give special weightage to the page design.  And make sure it is attractive, uncluttered, and is easy to navigate.
Copywriting
Copywriting is important. The words you use to attract your customers showcase the brand's unique voice and personality. Besides this, copywriting allows you to tell the story that connects the buyer with products. And this what differentiates you from your competitors. So make sure to pay special attention to copywriting.
Conclusion
In this highly competitive business era where hundreds of businesses are using email to market their products and services, you shouldn't let your email sit in the backburner. By reviewing your email marketing campaigns, you can make necessary changes and breathe a new life in the email. Use these creative marketing ideas above and heighten your conversion rate instantly.