If you are looking for a powerful yet easy-to-use video converter then Wondershare UniConverter should be your first choice. Wondershare Uniconverter is your one-stop video converter with multiple features and video editing options. 
This includes conversion of your favorite video into different file formats, editing and compressing the video according to the requirement of your projects, record/trim the video through different, burning all this to DVD, reduce video size, all this with a comprehensive toolbox making it really easier for the users to navigate through the software. 
Wondershare Uniconverter also celebrated its 11th UniConverter birthday and is offering some really amazing offers and deals that you can check out. Wondershare recently rolled out the new update for its amazing product Wondershare Uniconverter with a lot of features and significant change. 
In this article, we are going to take a look at the changes that were rolled out in the new update and how it has improved the overall experience of the users as they use this video converter. 
An Intuitive And Brand New Interface 
The first change that Wondershare Uniconverter users will see is its brand new user interface that is optimized for better and smooth user experience when compared with the 11th version of the software. Moreover, the uses can now easily navigate through the software with simple clicks. Here, users now have the option to choose between the different features like Audio Converter, Video Converter, Video Editor, screen recorder, toolbox, and much more. 
The interface of Wondershare UniConverter has been highly revamped in order to provide a seamless experience to the users while making it easier for them to use the software for their different projects. 
Besides all this, the interface is also optimized to make it really easier for the users to edit and customize their videos easily. Users can easily trim videos and turn them into clips according to the project that they are working on. Moreover, Wondershare UniConverter also allows the users to merge those videos making it easier for the users to get a seamless playback experience. 
4K and 8K Video Conversion 
Now that we have 8K videos in the market and soon we might witness 8K displays as well, keeping all this in the mind, Wondershare UniConverter made sure that the software is fully compatible and supports both 4K and 8K video conversions.
This will basically make sure that users never face any loss in the video quality while converting their videos. This is especially handy when you are interested in converting a high-resolution video for devices that have lower resolution displays like smartphones and tablets. 
Burn DVD or Blu-ray Discs
One of the most exciting features that you get with the Wondershare Uniconverter 12.0 is the option to burn videos into Blu-Ray discs and DVD effortlessly. This feature is there to cater to the needs of users that are interested in creating high-quality content. 
Wondershare Uniconverter lets you add several high-quality videos and burn those files onto as disk while giving the option of adjusting different settings including the audio track of the videos, quality, subtitles, the disk label, and the menu. With the new update, the software is more stable and the overall speed of burning the DVDs and Blu-ray disks is also improved. 
The Best Screen Recorder
The powerful and productive screen recorder is another highlight for Wondershare Uniconverter. Users get to record the full screen or a specific part of the screen, along with multiple videos device such as webcams. 
With Wondershare Uniconverter 12.0 you get much more stability and editing options where you can edit and convert these recorded files easily. Additionally, there are several new features such as record two screens simultaneously, paint while recording the video, picture-in-picture recording mode that will be available for Wondershare Uniconverter users soon. 
Video Compressing With Custom settings 
UniConverter Version 12.0 is also a powerful video compressing software that offers multiple customization features as users can reduce video size in a few simple clicks. Users get the option to compress 1000+ audio and video formats at a lightning-fast speed making the videos shareable and more useful. 
Users can also compress multiple files in batches, which can save a lot of their time while they can also preview the video before conversion to get the desired results. 
Increased Efficiency And Stability 
Lastly, UniConverter Version 12.0 as expected significantly improves the stability and the overall efficiency of the software. There are multiple improvements when it comes to the code & framework of the software making the software less prone to freezes and crashes. 
Additionally, the conversion, compression, and burning speed of the videos experienced a significant boost when compared with UniConverter Version 11.0. 
Getting Started With UniConverter Version 12.0
You can click here, for the complete users guide for UniConverter Version 12.0 as we are going to take a look at the simple installation process for the software. 
Step1:
You start by downloading the software and choosing the right version according to your requirements.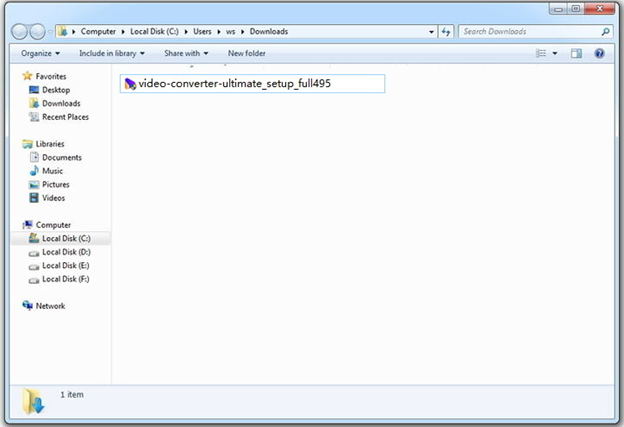 Step 2:
Once you are ready with your choices you can start with the installation process and enter the credential for your package to finish the installation process.
Step 3:
Lastly, you can launch the software and start with your projects. 
Official Tech Specs
Product Version :
For Mac(64-Bit)
Supported OS: 
For macOS X 10.15, 10.14, 10.13, 10.12, 10.11, 10.10.
Processor: 
> 1GHz Intel processor or above
Free Hard Disk Space:
100MB or above
RAM:
512MB or above
Conclusion
After comparing and testing out all the changes that are rolled with UniConverter Version 12.0, we say that this UniConverter Version 12.0 is now the ultimate tool that you need with extended capabilities, smooth performance, and seamless user experience. Considering all this, we highly recommend UniConverter Version 12.0 to our readers.