Watch2gether has become a well-known platform that offers several additional features, such as creating chatrooms, watching shows in real-time with others, and making doodles to express emotions during video streams.
However, due to its popularity amongst users, many seek out similar platforms with alternative features or different pricing options that may better suit their needs.
To help you get started, we have rounded up 18 watch2gether alternatives to enjoy group video calls.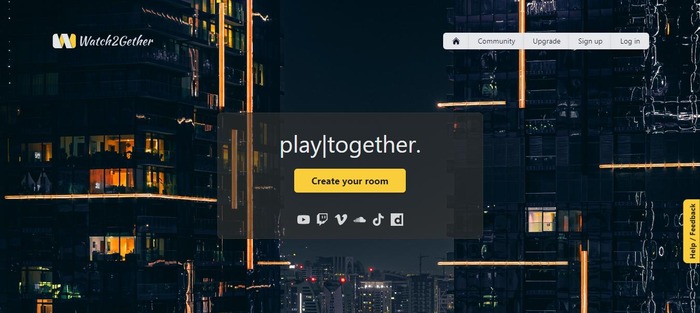 18 Best Watch2gether Alternatives In 2023
OpenTogetherTube
Destination URL: opentogethertube.com/
OpenTogetherTube is one of the most popular watch2gether alternatives out there and provides users with a similar experience to watching videos or films simultaneously as friends and family worldwide in real-time.
Other featured tools are playlists, simple chatroom features, and searching and sharing YouTube videos on the platform. In addition, OpenTogetherTube offers ultimate flexibility by allowing users to host private rooms and public chats with others around the world that share similar interests.
Movieorca
movie orca offers a user-friendly interface, making it easy for everyone to navigate and find the movies they want to watch.
You can search for specific titles or explore different categories to discover new films that match your interests. It's like having a personalized movie library at your disposal.
Metastream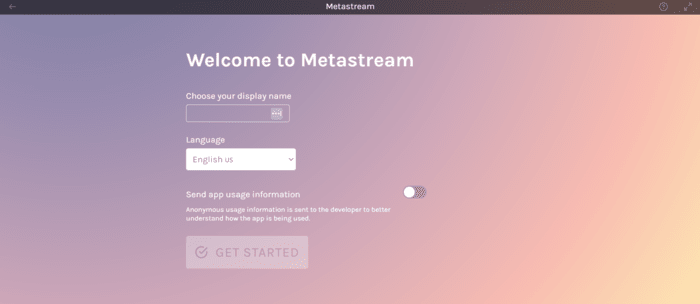 Destination URL: app.getmetastream.com/
Metastream is another watch2gether alternative that allows multiple people from different locations to experience something together in real time.
It offers the same features as its competitor with a slightly different interface. However, it also has other useful features, like group chat threads and a lot of search options that make it easier to find media.
Furthermore, the organization of activity feeds makes it easy to find viewable online content shared by other Metastream users.
StreamParty
Destination URL: streamparty.com/
StreamParty is another great watch2gether alternative suitable for private or public video streaming. It is easy to use and works like other platforms.
Users can send quick link invites to each other to make hosting or private viewing parties quick and easy.
StreamParty stands out amongst competitors due to its various features, such as private room passwords, advertising-free streams, a sharing function that allows users to export files to streaming sites like YouTube & Twitch for wider access by people all over the world, and subtitles support available on video content watched, among many more.
Hyperbeam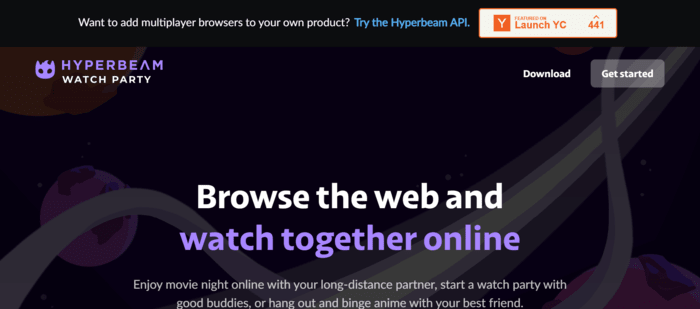 Destination URL: watch.hyperbeam.com/
For users looking for simplicity, Hyperbeam is a great watch2gether alternative, as it offers basic streaming and video-sharing functions that are easy to use.
Furthermore, with its core feature of providing ad-free real-time synchronous video streaming across platforms & devices, including desktop computers, smartphones, and tablets, and powerful chatroom capabilities, an end user can easily participate in various group streaming activities without the clunky setup of watch2gether.
Kosmi
Destination URL: kosmi.io/
A perfect next option from Hyperbeam, Kosmi is a step up in terms of its level of sophistication by offering users more advanced functionalities, such as private chat room options and group calls with live video feeds to bridge distant conversations on-demand making it one of the best alternatives for way better engagement amongst family & friends.
Furthermore, Kosmi also provides tools that allow users to share files as well so it can be great for sharing photos and videos with others who may be present in the chat room.
Rave
Destination URL: rave.io/
Rave is more focused on creating professional video conferencing options for business meetings & presentations. Still, interestingly enough, its use cases extend beyond.
With powerful group streaming capabilities, audio/video calling functions, and a useful syncing feature for convenient time shifts for different user locations, Rave deserves a spot on the list as one of the best watch2gether alternatives.
Sync Video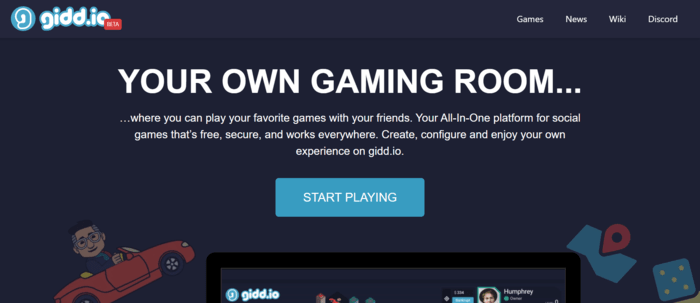 Destination URL: sync-video.com/
A powerful real-time video streaming platform that provides features similar to those found on competitors, like compatibility with most devices, integration with multiple services & platforms such as Netflix and YouTube, & live chat support, Sync Video delivers a solid performance. It is perfect for private viewing parties as well.
Synchtube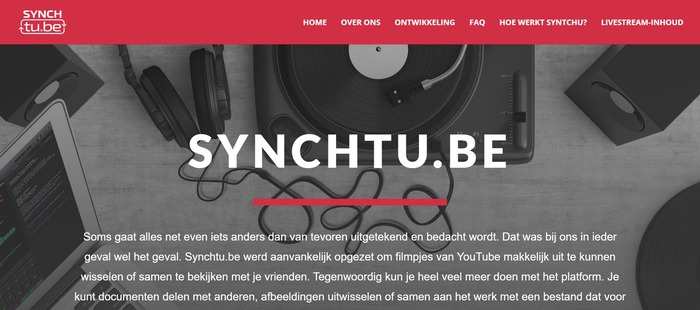 Destination URL: synchtu.be/
A go-to option when it comes to watch2gether alternatives, Synchtube provides great features such as basic chatroom functions, including nickname & avatar settings, YouTube integration for more broadcasting options with synchronized media playback capabilities on connected devices, making it an easy starting point for anyone getting accustomed to real-time Video Streaming Services.
&chill
Destination URL: andchill.tv/
Created specifically for group streaming purposes, &Chill replaces the traditional chat room system used in most watch2gether alternatives with a powerful engine that supports audio and video feeds, amongst other features such as time-shifting capabilities, meaning synchronized media across global locations becomes easier than ever before.
Gaze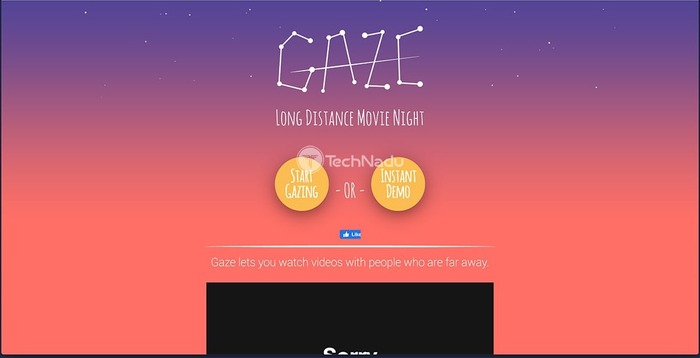 Destination URL: letsgaze.com/
As the name implies, Gaze is a streaming and video-chat platform that allows users to synch up on various topics by simply sharing links of streams, just like with other familiar watch2gether alternatives.

However, it stands out from its competitors due to its unique feature that incorporates an impressive VR experience for multiple viewers in different locations, allowing them to get together virtually inside a virtual world.
MyCircle
Destination URL: mycircle.chat/
MyCircle is a similar but more advanced version of watch2gether, found to be aimed toward gaming audiences allowing multiple users in different locations to get together and engage in scheduled competitions or friendly matches over game streams on various platforms such as YouTube Gaming & Twitch, etc.
In addition, MyCircleTV provides powerful tools for better group video experiences with features like secure room settings, pop-out video feeds synchronization & ultimately, hassle-free group streaming services.
TwoSeven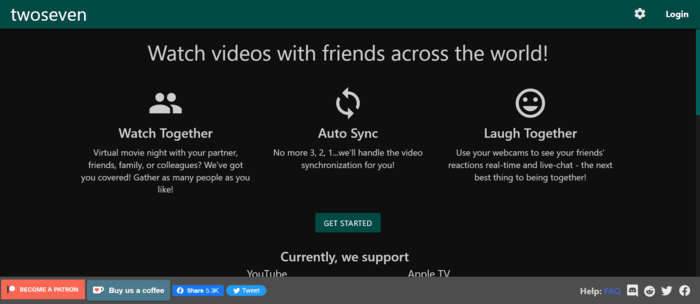 Destination URL: twoseven.xyz/
Similar to most other watch2gether alternatives, Two Seven is an easy-to-use platform that allows users to join up & enjoy various sources of media, such as live streams or on-demand videos with friends and family in distant locations simultaneously while also providing tools for creating groups/ rooms inside the platform so multiple people can be included viewing media content in real-time with active group chats for further engagement.
TogetherTube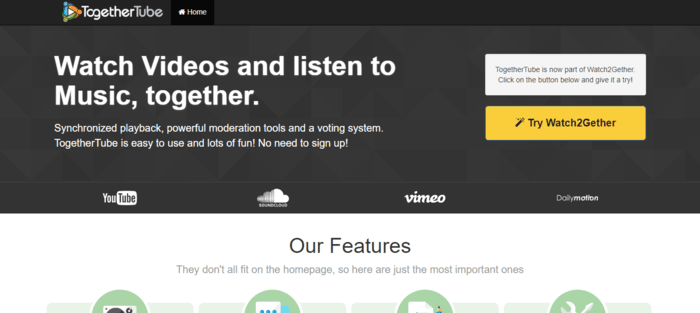 Destination URL: togethertube.com/
With a tagline "Watch Together Till The World TogetherTube is certainly a formidable contender amongst other watch2gether alternatives by providing basic features including chatrooms, creating & sharing playlists, and most importantly, the ability to add new members on the fly.
Couple this with an easy-to-use interface that makes it perfect for group streaming activities no matter what device you're using.
Parsec
Destination URL: parsec.app/
For gaming purposes or not, Parsec stands out from other watch2gether alternatives by providing a comprehensive gaming experience without the hassle of lagging or low-quality streams thanks to its powerful engine that uses turbo streaming technology, thereby allowing multiplay sessions with access to real-time feed along with minimum latency issues across connected viewers no matter how far apart they may be.
WatchParty.me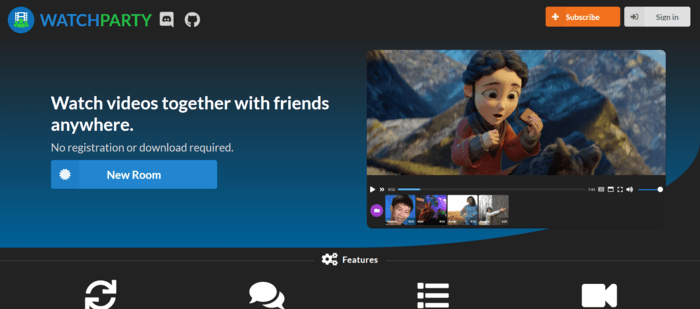 Destination URL: watchparty.me/
Another great watch2gether alternative suitable for both private & public video-watching activities, WatchParty.me allows users to join any number of watch parties from anywhere in the world with easy chat capabilities & excellent streaming stability.
Furthermore, Watchparty offers useful web tools such as multiple video player options and "Follow Me" functionality, which gives further convenience by allowing one user to be a hub for media stream control & navigating through connected devices simultaneously without interruption.
Kast
Destination URL: kast.gg/
Kast stands out from its competitors because it has features like in-app games, audio streaming, and live broadcasters' cloud recordings that its competitors don't have.
In addition, Kast provides reliable service with a 90ms latency making it another great option if looking for other Stream Presentation & Virtual Collaborations platforms.
CyTube
Destination URL: cytu.be
Finally, CyTube rounds out the list of watch2gether alternatives as a unique platform that provides users with multiple tools & features for better collaboration, including effective designs, real-time notifications & polls, and various media sources such as videos and streaming services (including Twitch) as its tagline suggests, "Broadcasting live conversations," which this platform provides; making it the perfect choice for anyone looking to host Global Discussions.
Watch2Gether FAQs
What is watch2gether?
watch2gether is a platform that allows multiple users to watch films and videos together in real time.
Can I use watch2gether on my smartphone?
Yes, the watch2gether app is free for download on iPhone and Android devices.
How do I invite friends to join a Room?
Friends can be invited to join a Room by sending them the unique URL provided inside each session.
Can watch2gether be used to stream multiple video sources?
Yes, Watch2Gether allows users to add and play up to 5 different videos from various sources, including YouTube, Twitch, and Vimeo.
Is there an age restriction for using watch2gether?
Yes, watch2gether is intended for users aged 16 years and older.