Hero Forge is an online service that allows you as a user to create 3D-printed models of characters for tabletop games. The easy-to-use platform offers simple customization options so you can make your own unique mini-model exactly the way you want it. With the help of advances in technology, these highly detailed miniatures are created in amazing detail, making them a great addition to any gaming night.
Current Status of Hero Forge in 2023
Hero Forge is one of the most popular online services for creating and buying 3D-printed models of characters for tabletop games. Since its launch in 2016, it has been gaining momentum each year as more customers become aware of this unique service. Its products have also been well-received by professional gamers who often use it to make their own custom pieces. By 2023, there will be over a million people who use Hero Forge and thousands of satisfied customers.
Explore 11 Alternatives To Hero Forge For Unique Miniature Design
Although Hero Forge is a fantastic service for 3D modeling and miniature design, there may be times when you want to explore alternatives that offer the same features but with different results. That's why we present eleven alternatives that you can try out when looking for a unique mini-design:
Eldritch Foundry
Eldritch Foundry is an online service that provides tabletop game players with pre-made miniatures and customizable designs. You can choose from over 1,500 parts to create your own 3D characters for RPG games or board gaming nights. Eldritch Foundry also has a range of options if you want to paint and assemble the model yourself after printing them out. Additionally, they offer discounts when ordering in bulk and an easy-to-navigate website.
Hero Mini Maker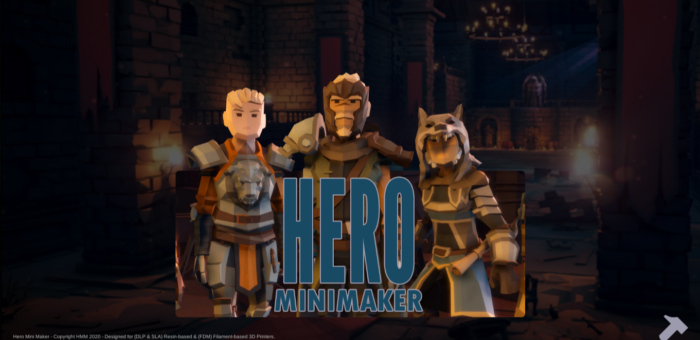 This innovative service makes miniature replicas of action figures or any character you create. With the help of its simple design tools, you can easily upload your own image to be printed as a 2D hero figure in several colors and sizes. And thanks to 3d printing technology, these miniatures are produced quickly and easily for low cost making it a great alternative to Hero Forge.
Desktop Hero
DesktopHero is an online platform for fast and easy 3D miniature printing, with almost immediate results. This service offers multiple design options so you can create the perfect mini character exactly as you imagine it by assembling body parts from their stock library of features or using some of your own custom designs. They also provide papercraft models that you can use to build detailed miniatures yourself without any complex machinery or equipment.
Thingiverse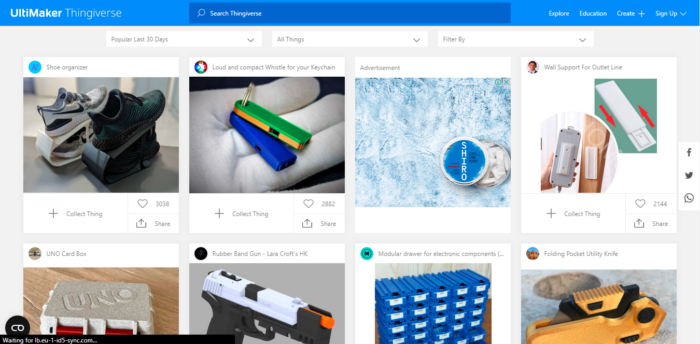 Thingiverse is relatively new in the 3D printing and miniature design scene, but it has already become a popular choice for custom tabletop gaming miniatures. It is an independent, open-source platform that promotes creativity and collaboration among its users, who can interact with each other to upload files of their designs. With Thingiverse's easy-to-use interface, you can find diverse models suitable for various RPG games.
Anvl.co
Anvl is an online service that allows users to create custom miniatures for their tabletop games. You can upload your own artwork and textures to the platform, or you can choose from Anyl's pre-made designs of characters, monsters and more. Anl also provides kits if you want to paint and assemble your minis yourself, as well as tutorials with step-by-step instructions on how to do so. Additionally, you can purchase multiple copies of the same model for a discounted price.
Creature Caster
CreatureCaster is an online service that specializes in 3D printing and assembling monsters, characters, creatures and more. Perfect for adding some extra pizzazz to tabletop games like Dungeons & Dragons, your miniatures will be printed out with incredible detail thanks to CreatureCaster's intuitive design system. They offer discounts, too, when ordering large quantities, so it's easy on the wallet for those bulk orders.
Cults
Previously known as Shapeways, Cults is an online service that provides access to millions of digital designs from like-minded creative users. From gaming miniatures you can assemble and paint or 3D toys, jewelry , figurines and more – this platform has something for everyone who loves to create personalized fixes with ease. With its wide range of Printing Options, they have become a go-to for 3D modeling and miniature creation.
MyMiniFactory
This online store is home to a wide selection of professionally designed miniatures perfect for tabletop gaming enthusiasts. Be it from various video game characters, classic horror movie villains or comic book legends- they have it all. My Mini Factory Forges also designs its models according to the most current printer types ensuring you get a consistent and accurate final product every time you order. Plus, they offer an editing tool that allows you to tweak and customize your mini design without affecting the underlying geometry.
GamBoy
For those who want unique 3D models of characters, monsters and more GamBoy is a brilliant online platform with top-notch designs. This user-friendly site makes it easy for anyone to create miniatures through their innovative 3D printing tools. With their advanced technology, your minis will be printed in full color and as high quality as possible. Additionally, GamBoy offers discounts for volume orders, and the prices are fairly reasonable too.
PCGen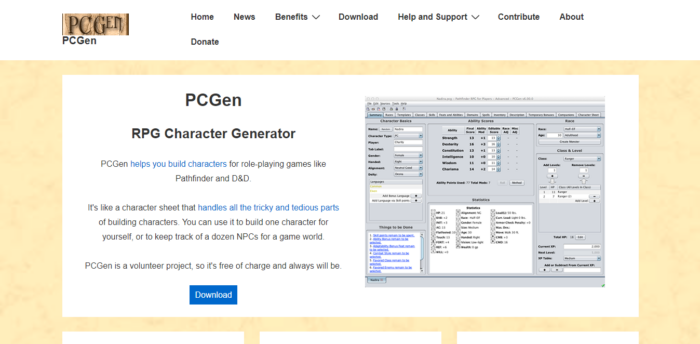 This online platform allows you to design complex 3D models of miniatures in almost any shape or size, literally from head to toe! With this tool's easy-to-use editor, even complete novices can create unique minis within minutes with a few clicks of their mouse. Plus, PC Gen prints these characters in ultra-high resolution with their patented printing process, so the results look lifelike and detailed.
TitanCraft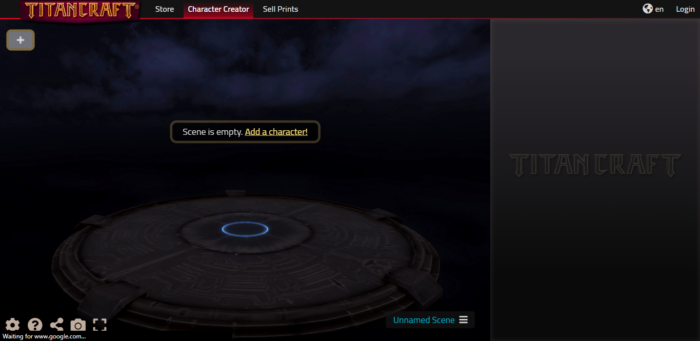 If you're looking for a service that produces high-end 3D prints of monsters or any fantasy character, TitanCraft is an excellent choice. With thousands of parts to create your model from, you can choose exactly how small or large it should be, as well as what shapes and materials it is made up of. You also get workshop support with TitanCraft, so you have the assurance of a professional team at your back when you choose them to create and print out your minis.
Hero Forge FAQs
1. What is Hero Forge?
Hero Forge is an online service that allows users to customize 3D printed models of characters for use in tabletop games like Dungeons & Dragons or board gaming nights. Its easy-to-use platform provides simple customization options so you can make your own unique mini-model exactly the way you want it.
2. How much does Hero Forge cost?
The base price for creating a miniature with Hero Forge is $29.99. However, this does not include any additional parts or materials, and it must be printed in one solid color. Higher prices vary depending on unusual features of the custom design that are chosen, as well as printing options.
3. How do I pay for Hero Forge?
Hero Forge accepts all major credit and debit cards as payment methods, including Visa, MasterCard, American Express and Discover. Additionally, PayPal is accepted too for those who have an account with them.
4. What are the alternatives to Hero Forge?
Eldritch Foundry, Hero Mini Maker, Desktop hero, Thingiverse, Anvl.co, Creature Caster, Cults, MyMiniFactory, GamBoy are some of the alternatives to Hero Forge for 3D printing and designing miniatures.
5. Can I order multiple copies of my Hero Forge design?
Yes – it's possible, but you will be charged extra for each additional model that you wish to purchase. However, if you place an order for 5 or more models, there is an option for discounted bulk ordering.
6 What kind of printing does Hero Forge provide?
Hero Forge offers a 3D Printer as well as a laser printer, depending on the design you select when submitting your order. The standard material choice is plastic, but other details, like painting and assembling, can be requested upon submission to ensure that you are satisfied with your finished product.
Conclusion
In recent years, more and more users have discovered the convenience of using Hero Forge for customizing miniature models for their gaming sessions. But if you're looking to equip your miniatures with an extra unique style , there are plenty of services out there that offer just that! Whether it is advanced technologies like 3D printing or lower-scale activities like assembly, they all will provide excellent alternatives to those who want something a little different compared to the typical Hero Forge product.