Introduction and its Features
CamelCamelCamel is a popular web-based price-tracking and alerting tool that was launched in 2008. Whether looking for specific items on Amazon or just interested in keeping an eye out for bargains, this platform allows users to maximize savings without ever having to leave their computer screens. The tool also lets users log in to compare prices against multiple stores, so they can find the best deals. Additionally, CamelCamelCamel provides access to price history and product reviews, as well as automated alerts that let shoppers know when the price drops or rises beyond a particular threshold level of interest.
Current Status of Camelcamelcamel in 2023
The success that CamelCamelCamel has achieved since its launch more than a decade ago has been unparalleled. The platform features are constantly being updated and improved, making this tool one of the most beloved among bargain hunters. In 2021, it became one of the first price tracking apps to launch on iPhone and Android devices, allowing users all the convenience that has made CamelCamelCamel so popular in a more mobile-friendly format. As of 2023, there were success stories totaling over $100 million saved across 10+ countries with 3 million unique visitors each month.
11 Alternatives to camelcamelcamel
Being one of the original players in price tracking tools, CamelCamelCamel has plenty of competition from other great alternatives. Here we will take a closer look at some of the most popular and widely used websites for finding deals online.
Keepa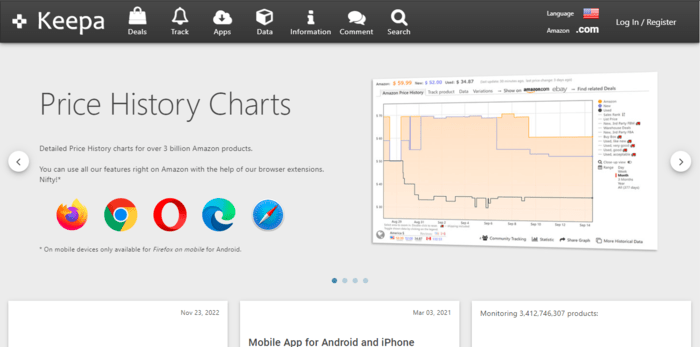 Keepa is another excellent alternative to camelcamelcamel that offers similar services for users looking for the best deals. With data points over 3 times what camelcamel offers, Keepa can help users make smarter decisions when attempting to save money on a desired item or product. Additionally, the platform boasts international coverage and an organized interface that saves time by quickly displaying price changes over product listings in one convenient place.
Savelist
Savelist is considered one of the most user-friendly options amongst similar tools because it simplifies tracking prices like a game. Using this tool is as easy as adding items to your list by searching directly through the platform or using any of its custom browser extensions. All saved prices are then categorized and organized on Savelist in a colorful display, so users can visually spot price changes over time very easily.
Fetchee
Fetchee provides shoppers with an efficient way to keep up with Amazon prices without having to leave their dashboard. With one- click price tracking and alerts, Fetchee offers convenience as well as accuracy for users by granting them the option to select instant tracking or set their own personal thresholds. Similar to Keepa, Fetchee also offers international coverage, allowing shoppers from all over the world access to helpful product insights.
Price Snoop
Price Snoop is designed with the modern shopper in mind, aiming to help them save time when browsing online stores. This free browser extension quickly scans and tracks real-time deals on leading stores, alerting users to potential discounts. In addition, Price Snoop also provides its own set of coupons that add up to even more savings.
PriceSpy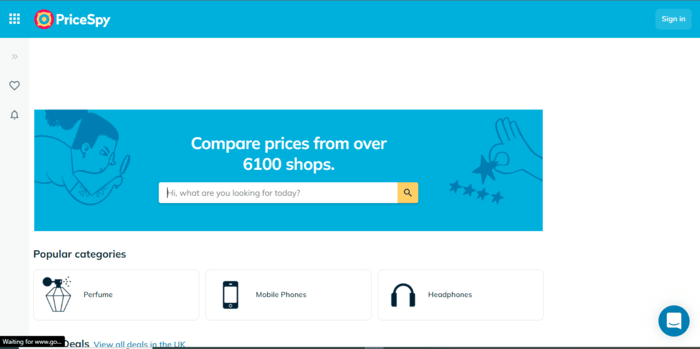 PriceSpy is a UK-based tracking tool for online shoppers with an array of features, including price history viewing and alerts whenever prices drop below their desired threshold levels. The app gives useful information about individual products, such as popularity rankings, in addition to helping users compare prices across stores to ensure they get the best deal.
Honey
Honey is a free price tracking extension with expansive coverage of 62,000+ online stores worldwide, making it one of the most popular options among budget-savvy shoppers who aren't afraid to take advantage of coupon codes and discounts. Users can also access real-time data on over 8 million products ranging from electronics to kitchen supplies without ever leaving their web browser.
Amazon Assistant
Amazon Assistant is a Google Chrome extension that makes it easy to compare prices on the popular e-commerce site, as well as track pricing over a variety of other stores. In addition to providing shoppers with instant notifications and alerts regarding great deals, this excellent alternative also gives badges and labels to items based on user feedback while operating within its Alexa ecosystem.
Price.com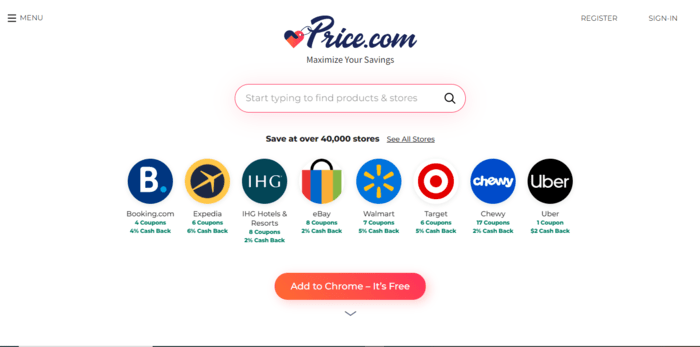 Price.com is an AI-driven platform that allows users to customize their own alerts and view price changes from multiple stores with ease. This tool also provides shoppers with personalized recommendations as well as access to loyalty programs for over 6,000 brands in the US, UK, Canada and Australia.
Smart Price Monitor
Smart Price Monitor pulls data directly from online stores such as Walmart and Best Buy, so you always get up-to-date information on your favorite products and price changes. Furthermore, users can generate custom reports and even adjust their own thresholds in order to spot the exact bargains they are looking for, whether it is Amazon or any other store they desire.
AMZ Radar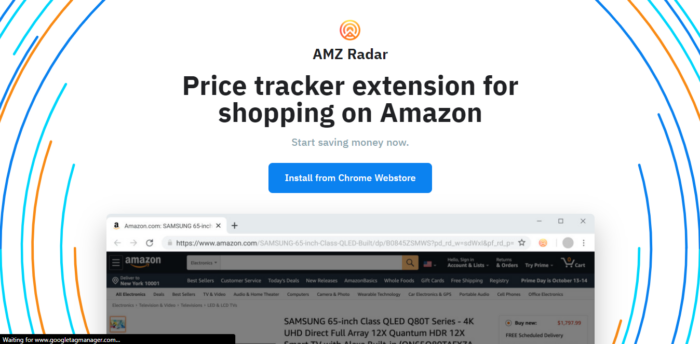 AMZ Radar serves as a comprehensive tool with powerful features such as filtering options so you can narrow your search according to product categories like electronics, beauty & health, toys and many more – not only on Amazon but across multiple stores. Plus, AMZ Radar also provides a detailed view of price history and discounts along with real-time alerts so you never miss out on the best deals.
IO Scout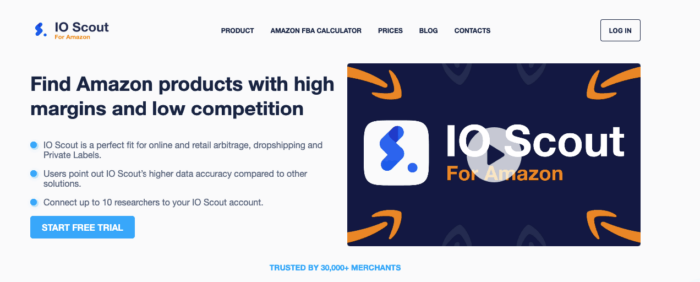 IO Scout is one the most comprehensive alternatives to CamelCamelCamel as it combines advanced analytics and product ranking systems with over 28 million products across 11 countries for users to check out. With its automated pricing tool feature, customers can track their entire inventory in one convenient place while never having to worry about missing out on any competitive offers.
Camelcamelcamel FAQs
What is CamelCamelCamel?
CamelCamelCamel is a web-based price tracking and alerting tool designed to help users maximize savings when shopping online. It provides real-time product pricing data from multiple retailers and helps shoppers compare prices easily, as well as access automated price alerts and product review insights.
How do I use CamelCamelCamel?
To start using Camelcamelcacmel, all you need to do is visit the website and create an account. Once registered, simply copy the URL of a product you wish to track or enter its details into the search bar and click 'Track Prices.' Your tracking activity will then appear in your user dashboard, where you can view additional stats such as price history, product reviews and sales.
Is CamelCamelCamel free to use?
Yes! CamelCamelCamel is completely free of charge, and no subscription or download is required. You can start tracking prices right away by registering an account with your email address or any major social media account like Facebook or Twitter.
What type of products does the website track prices for?
CamelCamelCamel tracks prices within the US and from a variety of retailers, including Amazon, Walmart, Best Buy and eBay. The platform currently covers over 65 million products ranging from electronics to beauty products and beyond.
How often is pricing data updated?
Pricing on Camelcamelcacmel is usually updated every 15 minutes, so you can be sure to stay up-to-date with the latest trends in your favorite products.
Conclusion
CamelCamelCamel is one of the original price tracking tools, and, in 2023, more than a decade since it launched, it remains an indispensable resource for shoppers willing to try their luck with bargains both online and offline. However, there are numerous other alternatives just as efficient such as Keepa, Savelist or Fetchee, that are worth exploring if you're searching for even better prices on items. Whichever route you decide to go, remember that a little patience can go a long way in achieving fantastic savings!